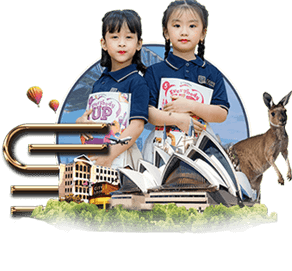 Special teaching method to awaken your child's 8 potenial types of intellegence 
Modern interactive screens offer effective eye protection.
Our 5-Star quality facilities will give your child a firm base to  develop outstandingly 
Our courses
With the goal of improving the young generation's English and equipping them with 21st-century citizenship qualities, Scots English is committed to accompanying its students to build and develop their talents to help them actively shape the future.
VISION – MISION & core values
VISION – MISION
Scots English aims to become the international 5-star standard education system, helping the Vietnamese young generation develop language skills, moral values, and other skills ​​to reach out to the world.
Core values
– Student-Centered Learning Method
– Lays emphasis on the spirit of initiative and creativity in work.
– Constantly learning to improve personal values.
Experience 360-degree VR about our centers
Visit Scot English nationwide centers online
The secret to learning English effectively
FIND A CENTER
Choose your location (Example: Zip code, address, city, etc.) and we will show you the nearest Scots English center.